We are
partners in Electronics
Manufacturing Services
Design engineering, industrialization, manufacturing and testing of complex electronics cards for clients that require high quality standards of products and services.
Idistek, electronics manufacturing products and services for original equipment manufacture.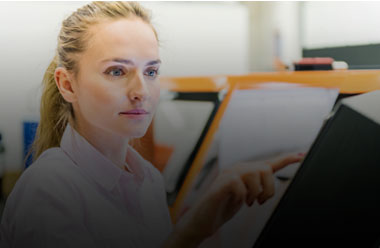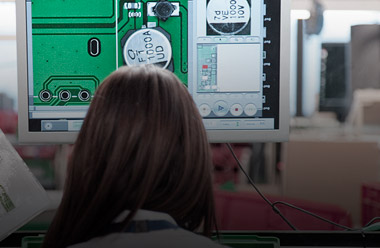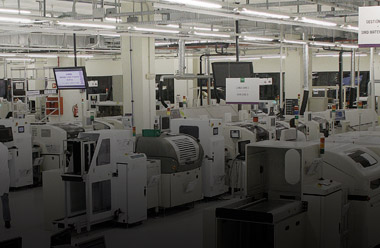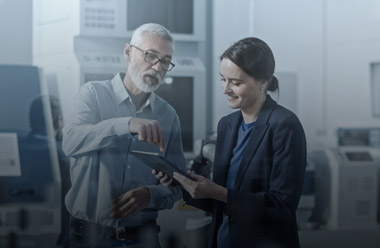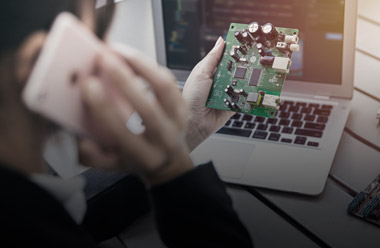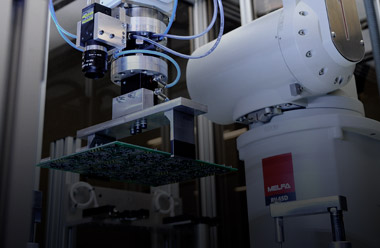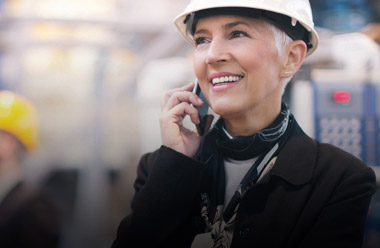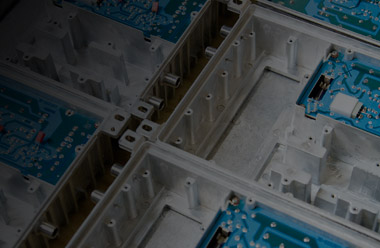 Stock Distribution and Management
We improve efficiency and operation.
+45 years in electronics manufacturing.
Global implementation.
Sedecal
Bombardier
OP&A
Multimedia
Danfoss
Erreka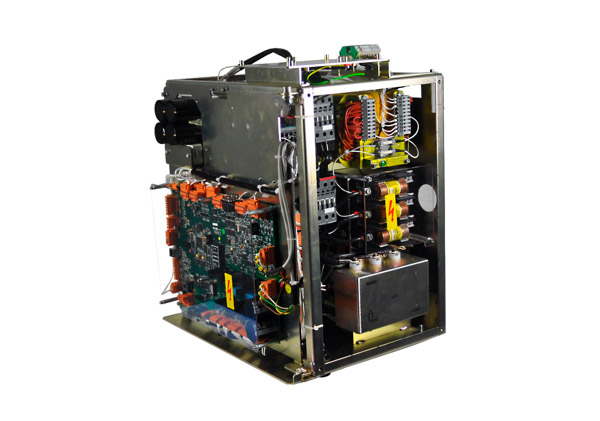 Sedecal
The Spanish company SEDECAL, world leader in the design and manufacture of high-frequency generators and X-ray systems, has entrusted Idistek to design a functional test, industrialize and mass-produce a high-frequency X-ray generator control board with the ability to improve the image quality, reduce the radiation dose and extend the tube life. The ISO 13485 certification facilitated the meeting of demanding market quality requirements.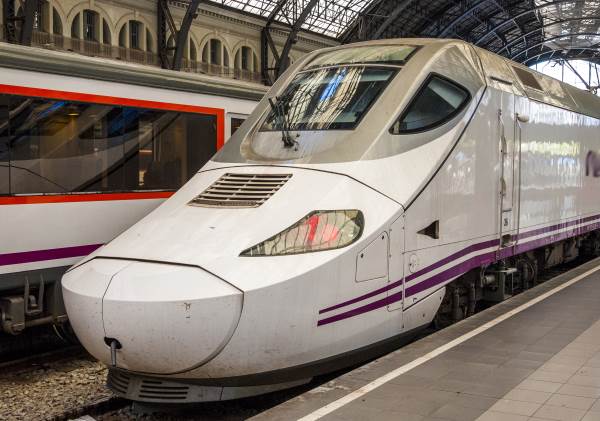 Bombardier
The Canadian company Bombardier, specializing in railway materials and systems construction, among other business lines, has commissioned Ikusi for a project to develop, manufacture and test cards. These are cards adjusted to the new European standards EN 50155 and EN 50463, regulating energy measuring equipment on board.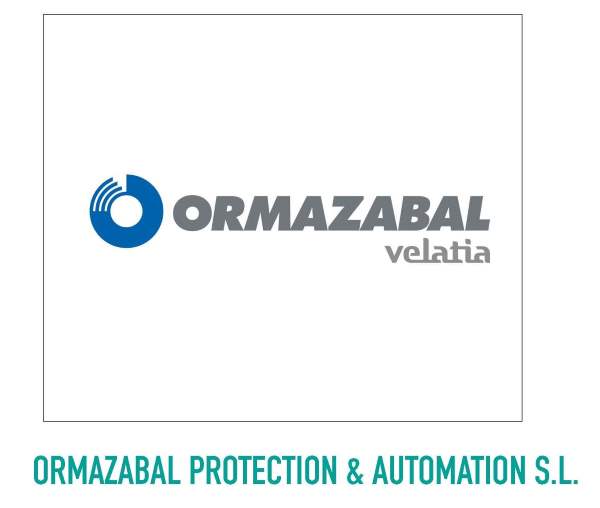 OP&A
OP&A (Ormazabal Protection and Automation), an Ormazabal business unit that manages the electronic products and subcomponents of other Velatia group companies, is one of the clients to whom Idistek offers its complete service package, including product dispatches, repairs, redesigning, manufacture and design.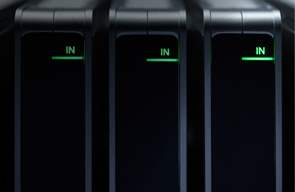 Multimedia
Idistek is participating in the manufacture and testing of the electronics embedded in the programmable ONE SAT amplifiers of the Ikusi Multimedia business.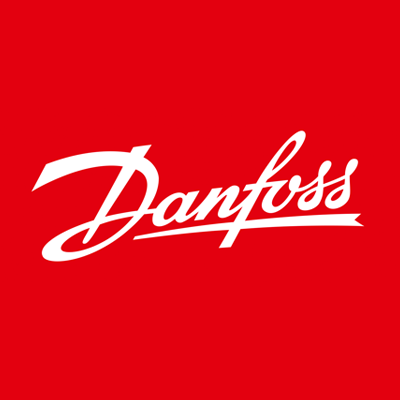 Danfoss
Idistek has reached an agreement with Danish multinational Danfoss regarding the supply of electronics for its remote control equipment. Among other concerns, Danfoss is one of the references in the manufacture of remote control equipment for the mobile sector.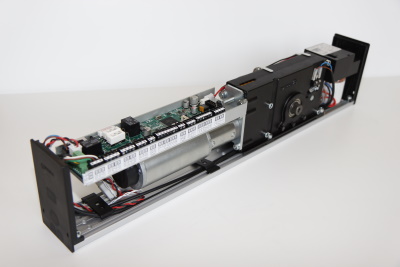 Erreka
Idistek has collaborated with Erreka, a specialist in access automatization and access management systems, on the design, industrialization and manufacture of the electronic control of the PREMIS automatic swing door system.
Idistek
Edificio Tandem
Paseo de Miramón, 170,
20014 Donostia-San Sebastián
+34 943 44 89 63
72W9+7X San Sebastián
Quality, safety and environmental policy
Idistek is an electronic manufacturing services (EMS) company, focused on design engineering, industrialization, manufacturing, testing and after-sales service of complex electronic equipment and systems for clients who require high quality standards. We develop our activity for different sectors, among them Energy, Electromedicine, Railway Transport, Industry and Multimedia.
In Idistek we are focused on satisfying the needs and expectations of our interest groups understanding as such clients, people who work in and for the Organization, society, suppliers and other alliances and shareholders.
We maintain a clear commitment to total quality, competitiveness and internal efficiency, signs of identity of our company project that give us value, while representing a solid guarantee of safeguarding the interests of our customers, employees, suppliers and shareholders.
We pursue a primary objective: that our products and services are of excellent quality and meet all the requirements and expectations of our customers throughout their entire life cycle. Reliable and safe products and services for our team of people, customers, society and the environment.
In Ikusi Electronics we always seek excellence and continuous improvement in our products and services, as well as in our management system and processes. To do so, we proactively assume the philosophy of continuous improvement in all our areas of activity. So that we advance, with the involvement of all the people who make up the Organization, towards Business Excellence.
To this end, we are committed to:
– Fulfill our commitment to total quality, competitiveness and internal efficiency.
– To supply products on time, reliable, that satisfy all the applicable contractual, legal and technical requirements and the safety requirements of each project.
– Implement a responsible management, ensuring the improvement of processes in the field of quality, health and safety, and the environment.
– Promote the culture of prevention, encouraging training in preventive matters at all levels of responsibility throughout the Organization.
– Ensure effective consultation and participation of workers and their representatives and provide them with the best working conditions for the prevention of accidents.
– Integrate prevention in all our activities and processes.
– Reduce the environmental impact of our products, services and processes by minimizing the generation of waste and optimizing consumption.
– Establish and review objectives that aim to prevent pollution.
And we rely on:
– A team of people involved in a management system that is constantly evolving and improving, and in the fulfilment of our commitment and objective.
– The application of the best available techniques and the continuous innovation in the processes involved in the products and services.
– The fulfillment of the legal, contractual and technical requirements applicable to the activity of the Organization.
– The search for the improvement of working conditions and interaction with the environment.